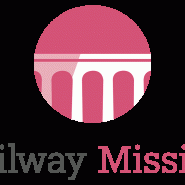 Two rail workers have died after being hit by a passenger train between
Two track workers were struck and killed between Port Talbot...
Posted by:
Liam Johnston
Posted on:
July 3, 2019
Two track workers were struck and killed between Port Talbot Parkway and Bridgend stations by the Swansea to London Paddington train at about 10:00am; a third person was treated for shock, but was not injured, according to British Transport Police.
The railway industry is shocked and distressed that two members of the 'Railway Family' have lost their lives in such tragic circumstances.
Bill Kelly, the Network Rail's route managing director for Wales, said: "We are fully cooperating with the British Transport Police and Rail Accident Investigation Branch.
"Our thoughts are with the families of our colleagues and our members of staff who will be affected by this tragic loss, and we will provide all the support we can."
Railway Mission has sent two chaplains to support railway staff and those affected by the incident in South Wales, a third Chaplain has been deployed to support the on-board rail staff from the GWR train.
We will continue to support our industry colleagues over the coming days, weeks and months. We do not replace the care provided by the railway industry, but work closely with the companies to supplement that care with independent, impartial and confidential pastoral care.