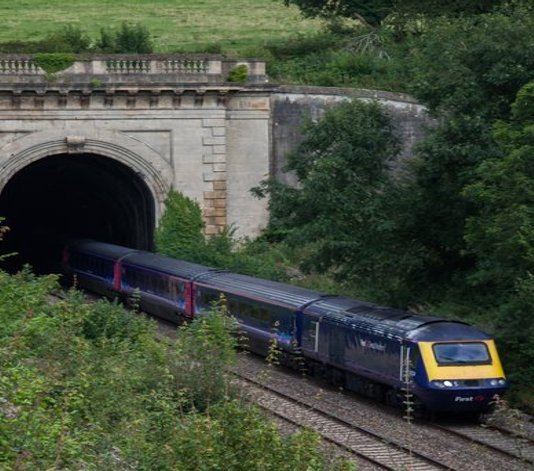 There's something about the sunrise that stirs our spirit. It's said by some that the great Victorian railway engineer, Isambard Kingdom Brunel, constructed Box Tunnel in such a way that, each year on his birthday, the sun would rise and illuminate the whole tunnel.

Is this true and if so was this by design or a coincidence? I can't say for sure, but it is probably just a myth. But what I do know is how much I enjoy catching the first train of the morning and watching the sunrise. I love the way the golden light illuminates and casts long shadows in the fields, or reflects brilliantly from the glass windows of the office buildings in our cities. There's certainly something about the sunrise something that draws our attention, even if we're not quite sure what it is. Perhaps it's our desire to connect the cycles and seasons of the natural world, or to be in touch with the rhythm of life? Or maybe, for a moment, it helps us to focus on the reality of our existence in the universe, a reality that goes back to "In the beginning... "?
Whatever it is that captivates us, light spilling over the horizon can also evoke a spiritual response. The story of light begins in Genesis when God said: "Let there be light!" John's gospel elaborates on this theme, explaining that the creation of light was the creation of life itself. "In him was life, and that life was the light of all mankind. The light shines in the darkness, and the darkness has not overcome it." John was speaking about Jesus, who said, "l am the light of the world."
There seems to be so much darkness in the world, and it can easily overwhelm us, can't it? When you're in darkness, you feel that there is no light. When you're in despair, you feel that there is no joy, and when you feel hopeless, you're convinced that there is no hope. But the truth is that light is more powerful. If you allow Jesus - The Light of the World -to shine into your life, the darkness will be dispelled. Even when the world around us seems a dark and unforgiving place, with Jesus, the darkness loses its power.